Our CUSD #2 app keeps getting better and better! Parents/ guardians who have already created a Rooms account can now access new app features like chat and class streams via web and in the app. Download for Android
https://bit.ly/2BkrBbW
Download for iPhone
https://apple.co/3eHUY6E


Due to the rain, the Homecoming Parade is rescheduled for tomorrow, Friday 9/22, at noon. Hope to see you there!

Say hello to parent-teacher chat and classroom announcements in the CUSD #2 app. Now it's easier than ever to stay up-to-date with the district, schools, AND with your student's teachers and classes. Parents and guardians will soon receive instructions via email to create their login to access Rooms within the district app. Download for Android
https://bit.ly/2BkrBbW
Download for iPhone
https://apple.co/3eHUY6E


Due to excessive heat in the high school, all Unit 2 schools (Serena, Harding, and Sheridan) will be dismissed at 1:00 pm (SHS & SMS) and 1:15 pm (HGS & SGS) on Wednesday, August 23 through Friday, August 25. Coaches will be in contact with their athletes regarding practices and games.

Serena is hosting a Boys basketball Regional Quarterfinal game on Saturday, February 18, 2023 at 1 p.m. in the high school gym. The Huskers will be playing Morgan Park Academy. Admission price for everyone is $5. Come and cheer on the Huskers!

Congratulations to Coach Jobst for earning his 100th win on 2/4/2023 against Marquette! Best of luck to him and the Lady Huskers as they finish their season. Coach Jobst has earned this accolade in his fifth year of coaching for Serena. We are proud of Coach Jobst and the program he supports for our Lady Huskers!

Congratulations to the Boys Basketball team for their win 2/3/2023 against Hinkley Big Rock! Serena swept the game with a final score of 54 to 46 making Serena the Little 10 Champions. The last time our boys brought this title home was 2007! We wish the team and coaches the best with the rest of their season. Go Huskers!

Congratulations to Ava Rosengren for earning the first chair placement in the Honors Concert Band at the ILMEA festival and conference this past weekend! After spending three days with the top student musicians in the state and a guest conductor, Ava performed a five song repertoire with the Honors Concert Band at the Peoria Civic Center as the first chair flutist. Ava is the first Serena High School student to achievement this monumental accomplishment! Ava is now ranked as one of the top five flutists in the entire state of Illinois! Ava, we are so proud of you along with your dedication, passion and hard work! Congratulations on your well-deserved and inspirational success!

Thursday's (1/26/2023) girls basketball game with Depue has been cancelled. They do not have enough players to field a team at this time. At this time the game as not been re-scheduled.

DUE TO A LACK OF INTEREST FROM THE STUDENTS AT SERENA HIGH SCHOOL, WE WILL NOT BE ABLE TO FIELD A TRACK TEAM THIS SPRING. WE OPENED SIGN UPS FOR THE TEAM IN EARLY DECEMBER, AND THEN EXTENDED THE SIGN UP TIME TWO WEEKS IN JANUARY TRYING TO INCREASE THE STUDENTS INTEREST IN PARTICIPATING IN THIS SPORT. SERENA HIGH SCHOOL SPORTS THAT WILL BE OFFERED THIS SPRING ARE BASEBALL AND SOFTBALL. QUESTIONS OR CONCERNS PLEASE CONTACT THE HIGH SCHOOL DIRECTOR OF ATHLETICS, DEAN DeRANGO.

The Little Ten Tournament Girls Basketball game for tonight has been cancelled. Our opponent, Indian Creek, cannot field a team. Serena will move into the Semifinals on Thursday (1/19/2023) at 7 p.m. The tournament is being played at Hinckley Big Rock.

Tonight's home girls basketball game (1/12/2023) against Indian Creek has been cancelled.

Tonight's girls basketball game (1/9/2023) between Lamoille and Serena has been cancelled. The game was scheduled to be played at LaMoille however, due to illness and injury, LaMoille cannot field a team tonight. This game has been forfeited, and a make up date will NOT be scheduled.

Harding, Sheridan and Serena Middle School students did spot the Gingerbread Man outside the building this afternoon. He was seen running around the building waving to students at the windows. He was in a hurry to not be caught, but did leave a message asking for everyone to join him at the Sheridan Parade this weekend. The Gingerbread Man might still be spotted tomorrow as well! The parade starts at 6 p.m. in Sheridan and is followed by the annual Christmas Tree lighting and storytime with the library. Everyone is welcome!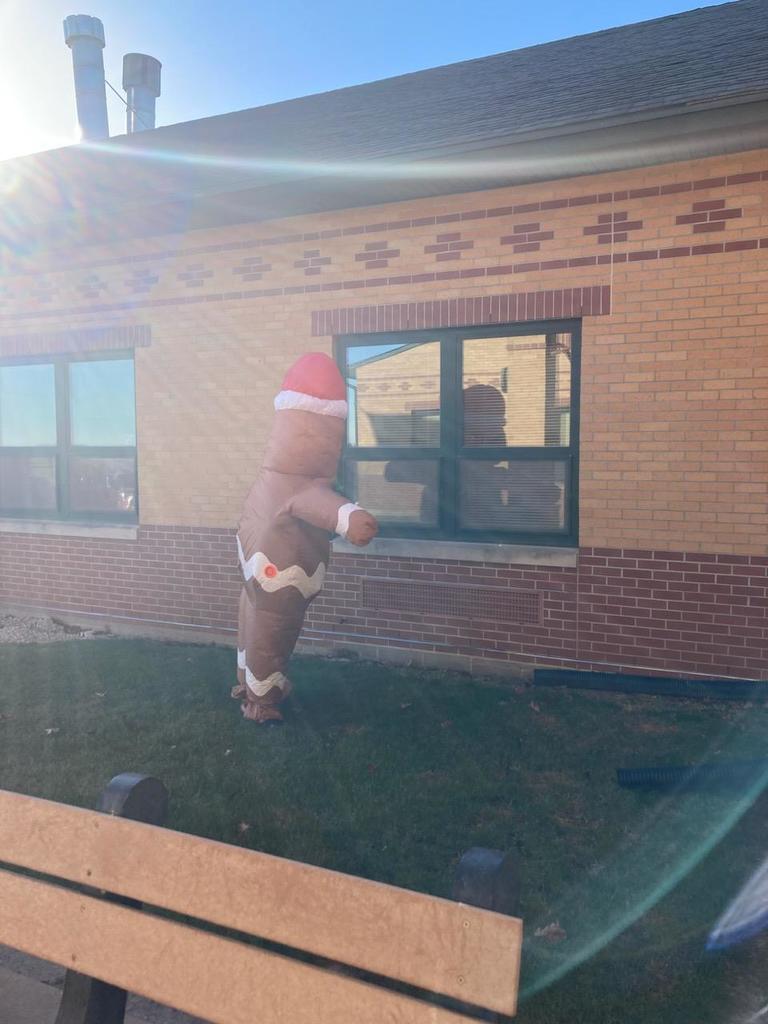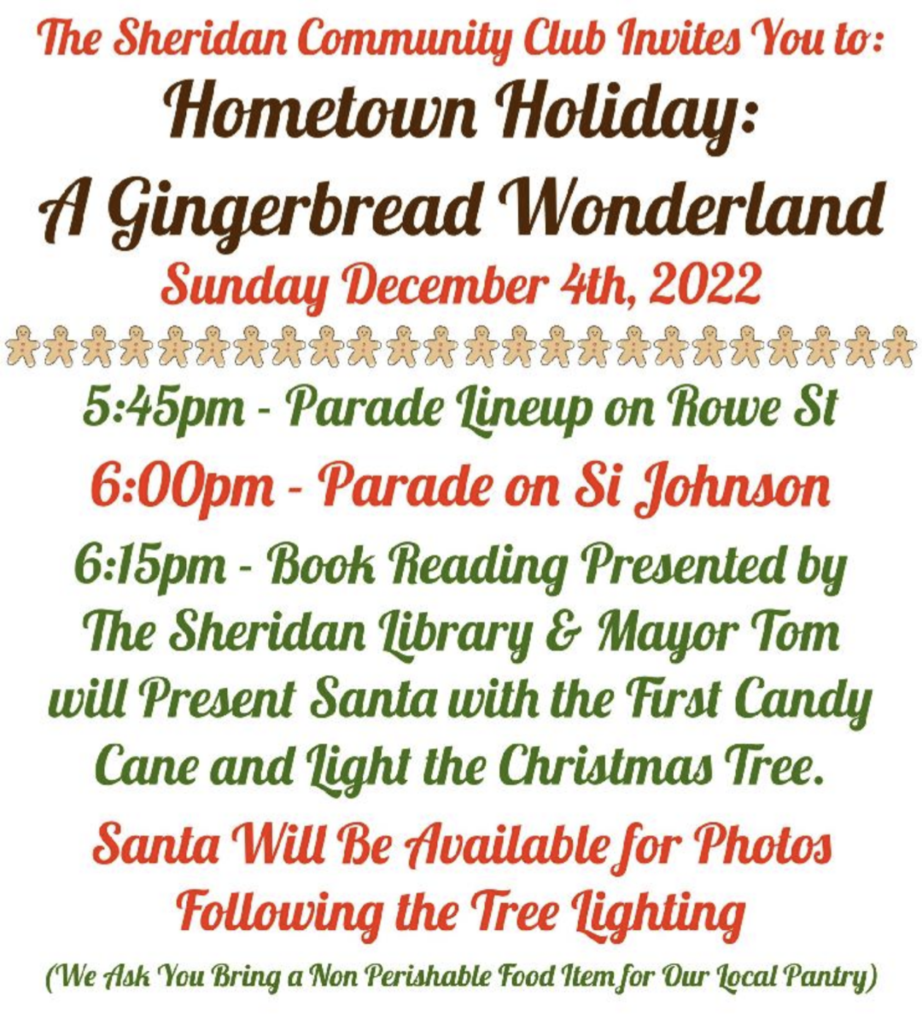 2022 Homecoming Parade was today at 1:30 p.m. through Serena. Students from Sheridan and Harding joined Serena students to watch the parade!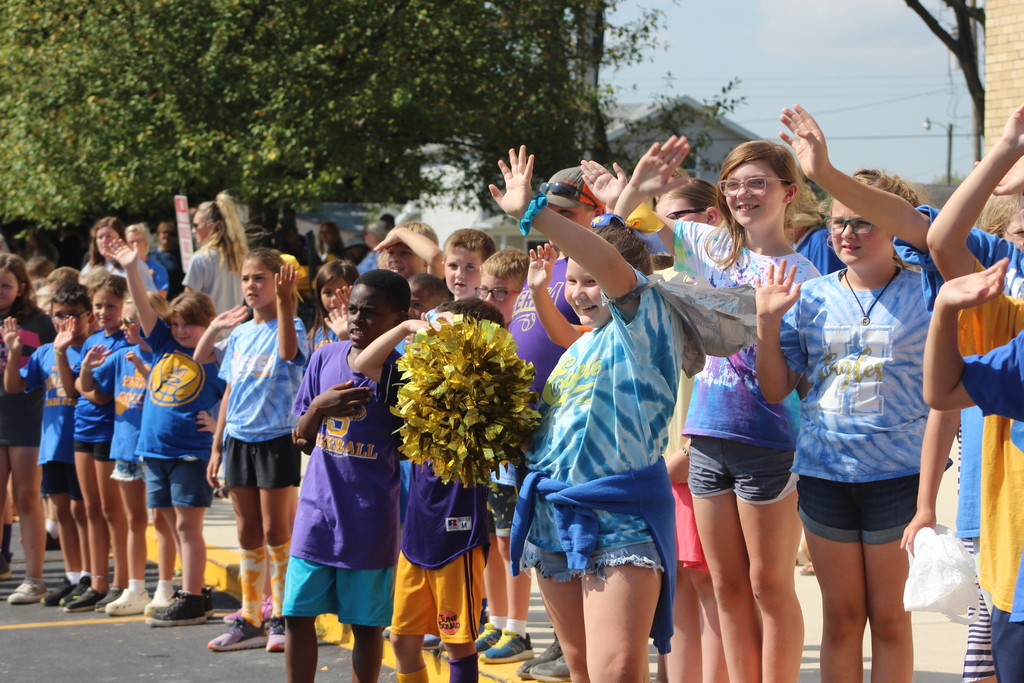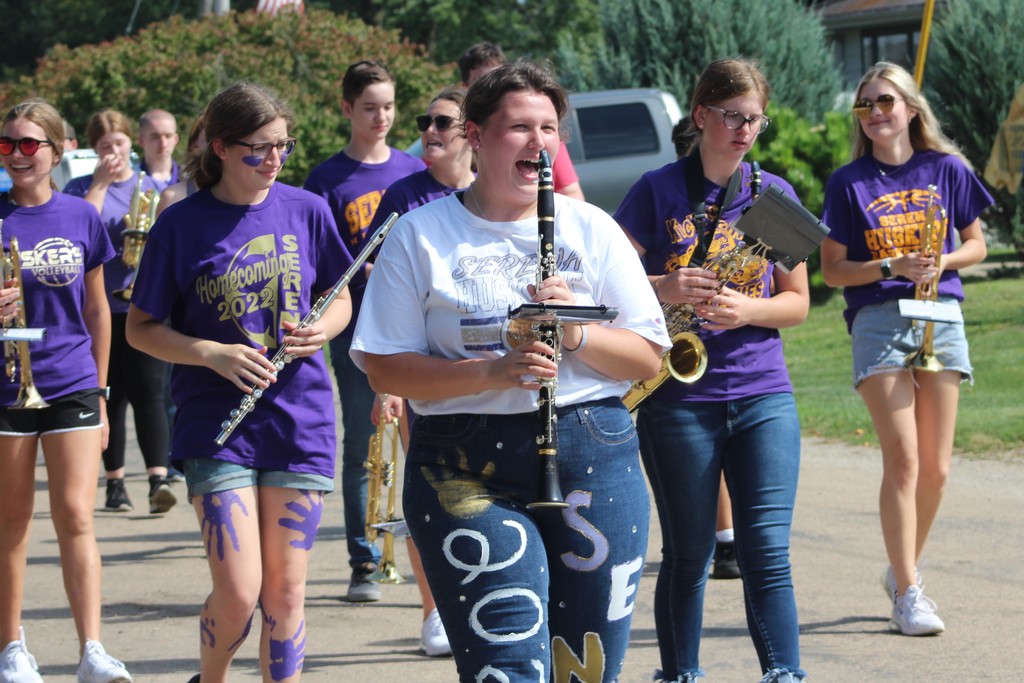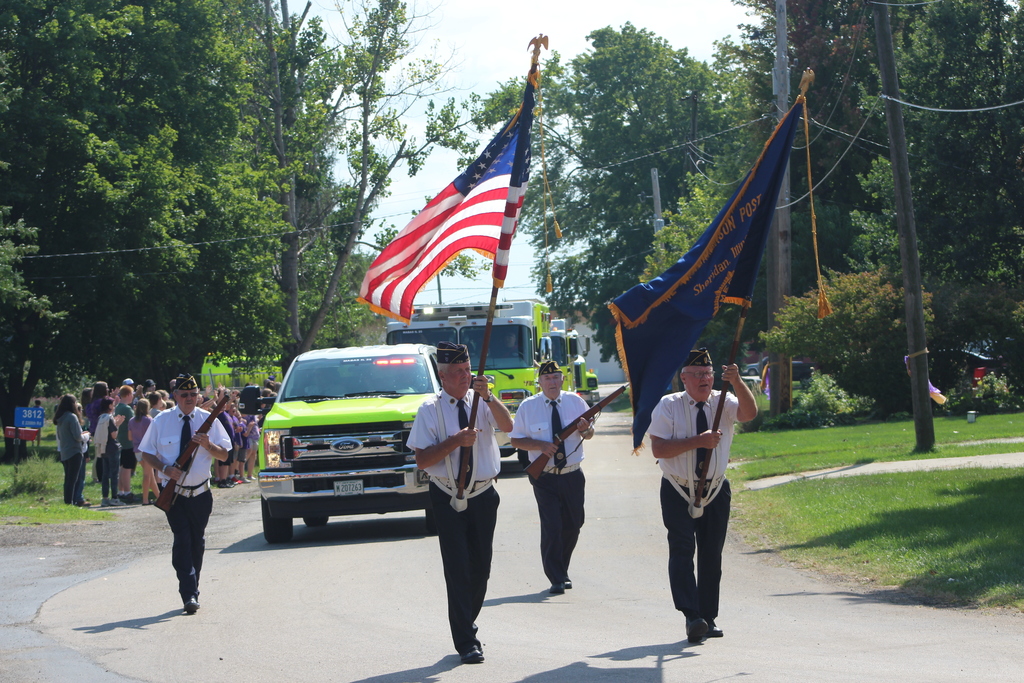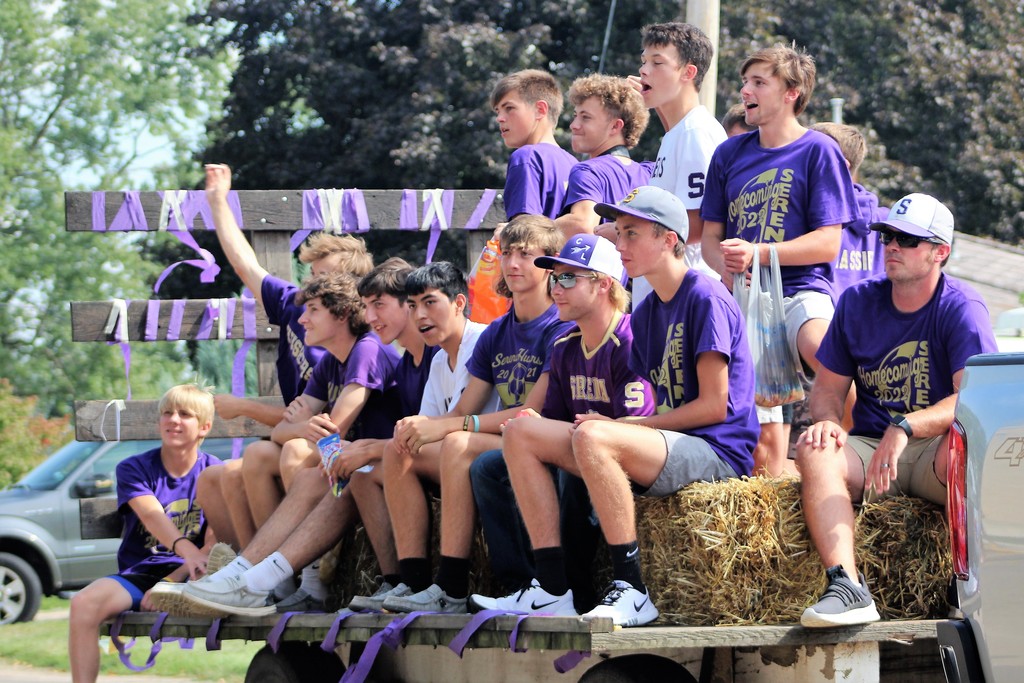 Unpack the Backpack events are scheduled for every building from 2 p.m. - 6 p.m. on Wednesday, August 17. Freshman Orientation is scheduled from 4 p.m. - 6p.m. during the Unpack the Backpack event at the high school on Wednesday, August 17. The first day of school for all students is Thursday, August 18! Our school day begins at 8 a.m. for all schools.