After break we will be E-Learning 1/4 through 1/7. We plan to be back in person on 1/10.  During E-Learning, students (or parents) will be expected to submit an Attendance Form each day and complete all assignments posted on each Google Classroom for 1st through 4th Period. Jan 4 will be an A Day. The schedule and link have been sent to all Students and Contacts through Teacherease E-Mail and Remind. Have a wonderful Holiday!!!

LAUNDRY SOAP! The Laundry Soap Fundraiser has begun. Students received the order sheets today, Monday 10/4. All order sheets and money are due back to the school by Friday, 10/22.

SMS School Pictures will be Tuesday, October 5!

SMS Spirit Wear!! StEPs had a local company set up an online store for us. The pictures are of the available options and directions for how to order your gear. Start that holiday shopping now! 💛💜🌽

October Menus!

SMS is looking for a 5/6 grade boys' basketball coach! Season runs mid-October through mid-December.

Congratulations to our 8th Grade Volleyball team for earning 1st Place at the Earlville Jr. High Volleyball Tournament!

September Lunch & Breakfast Menus!

SMS Open House! Monday, August 16, 5:30-7pm. Hope you see you there! Please know this is subject to change based on guidance at the time.

2020-2021 Yearbook Order

2021-2022 School Supply List


Here we go! 5th & 6th Volleyball vs Milton Pope. Go Huskers!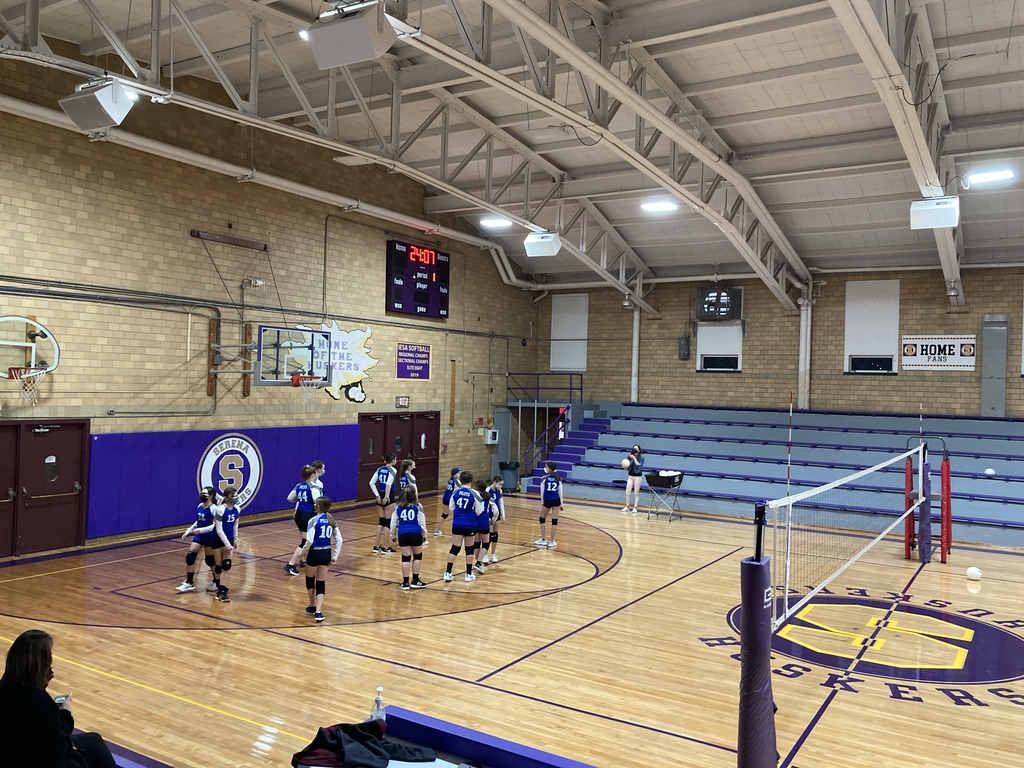 Due to current road conditions, CUSD 2 will not be in session today. We will also not be conducting any remote learning. Today, Tuesday 1/26, will be a Snow Day. Please be safe! See you tomorrow.

Information to start second semester! School resumes January 7, 2021!
CUSD #2 Food Orders for Wed Nov 18 (available to anyone 18 & younger in your home) must be reserved before 9 AM on Tuesday for meals to be delivered or picked up. You will receive 7 breakfasts and 7 lunches per student. No charge for meals Pick up at front doors of Sheridan Grade School ( meals will be brought out to you) or delivery will be between 10:30 and 11:30 on Wednesday, November 18. Call 815-792-5410 or email
dfuchs@unit2.net
to reserve your meals if you haven't already done so.

I greatly apologize for the short notice. Due to recent Covid-19 increased cases in the area and possible exposures to our school, we will be going full remote staring tomorrow, October 20, through Monday, November 2 (tentatively). You have already been contacted if you or your student have been exposed to a case of Covid-19. This quarantine is to prevent the spread through our school from unknown exposures and to slow the spread through our community. As of today, Parent Teacher Conferences will continue via zoom for those of you that have signed up. For remote learners - you are not affected. You will follow the same schedule you have been following. Please do attendance in the morning and follow your schedule through Classroom as usual. For in-person learners - all students received a handout today explaining the expectations and the schedule that they are to follow (which follows the in-person schedule). They must do attendance in the morning and follow that schedule. PLEASE SEE YOUR EMAIL FOR A SCHEDULE AND MORE INFORMATION. As always, please contact the school office or your teacher if you should need anything. I very much appreciate your flexiblity and understanding in these chaotic times. We will get through this together.
Job Posting

Good evening! Our first Friday of Full Remote Learning is approaching! This is a quick reminder with an informational attachment to help you navigate the expectations of Remote Learning for the entire school on September 25, 2020. Steps to success for Friday include: 1. Students must mark themselves present on the form that is posted in the Remote Attendance classroom between 6am and 8:30am. This will be the attendance for the day. Any student that does not mark themselves present will be marked as absent. If you cannot mark your attendance due to not having any access at all to the Internet, please call the school that morning to declare your student present for the day. 2. Students have already been given expectations from the teachers through verbal discussions in class, posts on Google Classrooms, and emails. Any assignment that is assigned by a teacher must be completed before the assigned due date by the teacher. Any assignments that have not been completed, will be considered late and will need to be completed at some point for the usual late penalty in that class. Any student that cannot compete an assignment due to lack of internet is expected to communicate with their teachers ahead of time so accommodations can be made. ***Communication is key. We will be open from 7:30 - 3:15 on Friday. Call the school if you are having any issues with internet or accessing information for you class. Teachers can be reached via email, Google Classroom, set Zoom/Meet office hours, or calling the school. If you have no way of communicating using the internet, please reach out with a phone call and we can get any teacher on the phone if need be to talk with you. ***This day is not optional. Attendance is mandatory (by marking that you are present on the form). The work will count toward your grade and will be due on the assigned date provided. You will have something for every class you have: Math, ELA, Science, Social Studies, PE, Elective(s) Please see the attached picture for more information. We know that this is new and that many of you are not used to Remote Learning. We have done everything we can to make this a smooth day for you and please know that we are here to help. We are excited for everyone to have this as a run through in case we should ever need these days.

Good morning! Serena Middle School's 8th grade Entrepreneurship class is marketing their first product of the year: Stainless Steel Husker Water Bottles!! For $15, you can have your very own water bottle with Huskers on the lid. To order, please click on the link and submit the form, then send cash or a check made out to Serena Middle School for $15! Please see the attached picture of the water bottle. The image says orders are due 9/24, but we have moved that to 9/30. Please have all orders and money in by 9/30!! Remember, Christmas is only 93 days away!! Link to order water bottle:
https://forms.gle/Si9E1bbc4VmYSEGs6